4.04.2017
Today we present the first entry in our new Concept Showcase series! This week: Chemical Plant Zone tiles.
Posted by

S2HD Staff
at 4.4.17
9 comments

2.19.2017
Rexon was one of the pieces we have been working hard at S2HD from the beginning and has been fully reworked from his Alpha. Extra care was taken in this revision, as we wanted to preserve the base, while updating it where necessary. Enjoy!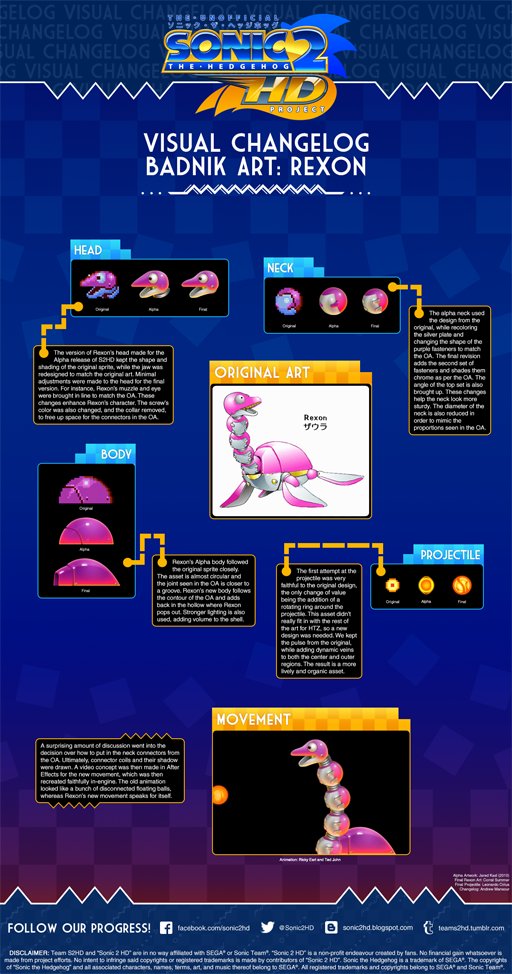 Posted by

S2HD Staff
at 19.2.17
7 comments

11.22.2016
Today we present another time-lapse video, showing the creation of various assets of the Hill Top Zone boss, including its flamethrower.

Posted by

S2HD Staff
at 22.11.16
6 comments